Why is this step important?
Typically the average job seekers is quick to create a resume. Devising a resume without proper planning is the same as building a structure without a blueprint. Proper planning allows the builder to know the correct amounts for the materials needed, wiring, plumbing, and other important details before breaking ground.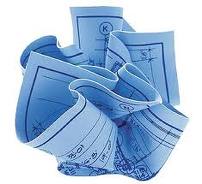 A resume built without proper planning requires continuous revisions. Results produced are purely accidental. You have a choice. You can either invest the time when devising your career path or skip it and wait for a response when applying. If you cut this step short, the time you spend waiting for a response due to a poorly composed resume takes far longer.

When you follow this step and identify the right career path for you, consequently your resume will do its job and get your phone to ring. Step Two allows you to build the right career path "for you", so that your resume communicates the correct message, attracting employers to your resume.
Our promise
It seems like today everyone is ready to offer the unemployed the "silver bullet," but when you actually implement the instructions, you find yourself in the same spot, still looking. Well-intended information not implemented is just that—information—and will not necessarily change your circumstance.

We do not profess that this book will change your life, nor will we promise you a silver bullet. But we guarantee that if you implement every step, you will receive responses from employers. Employers will contact you, interviews will be set, and forward progress will be realized.

Job seekers with backgrounds ranging from entry level to executive management achieve success they never previously dreamt possible.

Now it's your turn.
Download step one, start implementing, and begin experiencing it for yourself.


Author: Farhad Omidwar
Register for the next Get Back to Work Now session in your area to receive all five copies free.